MARY ELLEN LANDRY
Hometown: Dover
Occupation: Owner-operator
Company: Landry Trucking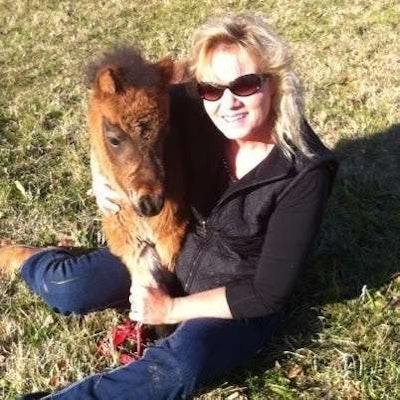 I think I am a candidate by most beautiful personality of a woman truck driver . I have been driving since I was eighteen my dad taught me with a ten wheel dump truck and I finally started driving the bigger tractor trailers by age 23 . I live driving and seeing new places. I have had a lot of laughs with different loads from green beans with snakes in them to barley that made me itch when level for farmers who didn't tell me itching would occur . We have owned 7 trucks at one time and have overcome a lot of obstacles . My husband who also drives had a liver transplant in 2004 and just had a kidney transplant in June of 2013 . He has recovered great and hopes to be back soon . I love showing my horses and my little miniature stallion has been grand champion two years in a row. I have two children one who is a diesel mechanic he is 22 a uti graduate and a daughter 17 still in school . I love to make others laugh and people said I should have been a comedian. Laughter is beautiful, too !