PAMELALEE MANSFIELD
Hometown: Greeley, Colo.
Occupation: Company driver
Company: Women Truckers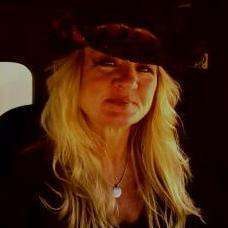 The one reason why I feel I am the Most Beautiful truck driver is because I love America! I have a strong desire to make a difference. I have been a truck driver for 16 years over 4 million miles+ and have never been in an accident. I have donated a lot of time and energy in the past to help those in need. I have raised two strong men who are in the Military overseas (Navy) and in college in Colorado. I am a healthy person in habits and have good morals. This country was founded by hard working men and women who had a passion to make America a strong nation. I am forever thankful for those who have given all to make our country what it is today. As a woman I enjoy the freedom that the profession allows me. I have seen all the states and enjoyed everyday of it. Thank you for allowing me to be part of all those women who submitted to this contest.