SHARA HINDMAN
Hometown: Elgin, Oregon
Occupation: Owner-operator
Company: Hindman Ranch LLC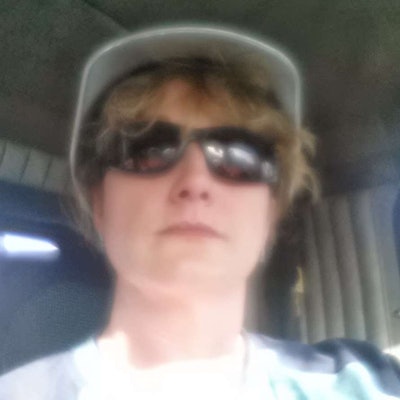 I haul my husband's logs. We make an awesome team. Until his recent cancer diagnosis, it was just the two of us. Now my youngest son has totally stepped up and has taken over for hubby while he endures his surgeries and treatments. I continue to haul these logs for my son, now. I drive a T800 Kenworth logger with a self loader. I load my own logs with it. I have been known to do 'freebies' for the local Little League baseball team, and I keep my parents well stocked with firewood. My dad has glaucoma and has bouts with near blindness. While living in Montana & Wyoming I was right there helping with whatever business my husband & I landed work in. Logging, road construction, methane fields, fuels reduction, fire fighting, just to name a few. I still have the same truck that hubby taught me how to drive in. A 1988 Western Star. I've used it as a logger and a fifth-wheel tractor. It's been a belly-dumper, lowboy-er (haha), flat bedder, or whatever the need be. I have been its driver since 1997, when I got my CDL. I love this truck so much I can't bear to sell it. I love my job and I so love my family to the point of I would do anything for them.