SUSAN DUFFIE
Hometown: Roanoke, Ala.
Occupation: Owner-operator
Company: D & B Cattle Hauling LLC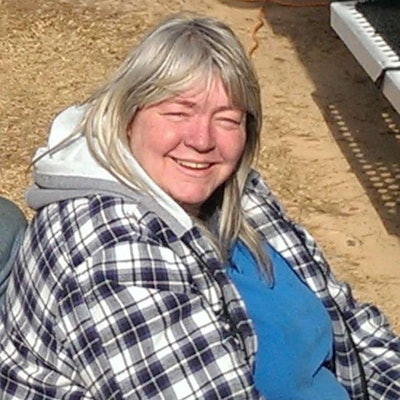 Beauty is in the eye of the beholder. That's what I have always heard. I have been driving for over 17 years and a lot has changed since then. I still run across a male or two that is surprised to find out that I am a Lady Bull Hauler and of course the lady drivers will say you go girl when they see that I am a female driving that big old cow wagon. My parents never put any limits on my sister and I. We had to work just like our brothers and sometimes even harder. I guess that's why we work in jobs that are dominated by males to show that we are just as capable. I love my job and I enjoy working everyday with my son who keeps me from going insane by making me laugh on a regular basic. So I guess to sum it up why I'm the most beautiful, I'm not I just work and make a good living doing what I love to do and that is driving a damned old cow wagon up and down the interstate.