WENDY MASCARO
Hometown: West Jordan, Utah
Occupation: Owner-operator
Company: Mascaro & Sons Transportation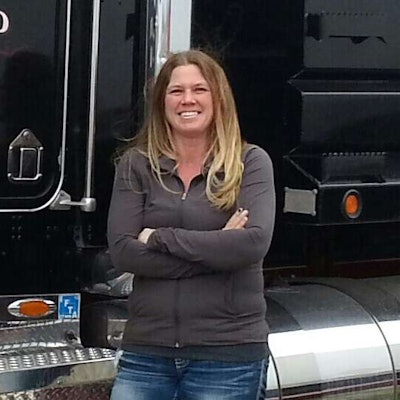 I have been driving truck for 21 years and I don't think I am the most beautiful truck driver by all means. But I am hog wild about trucks and love everything about them! I have five wonderful kids and help my husband run a crude oil and livestock hauling business while I also drive my own dump truck for my business. I also have 100 head of sheep that I take care of every day. If I was rich I would bedazzle my truck to the hills. I have entered my truck in some truck shows and have won awards. I would also love to race trucks if I ever got the opportunity.