TERRI REISWIG
Occupation: Company driver
Company: Carlile Transportation Systems
Nominated by: Tammi Alexander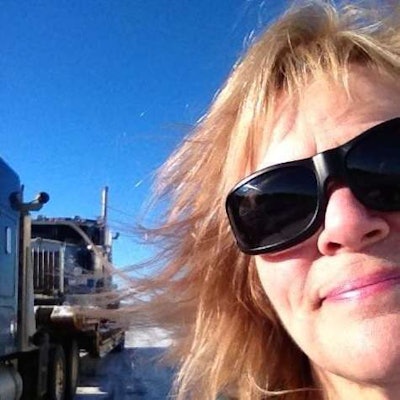 Terri is the most beautiful, classiest woman truck driver I have had the opportunity to work with. She, unlike a lot of the girls, can hold her own with the guys working right along beside them whether she is tying down a flatbed, unloading a barge in Valdez, or chaining up on a hill going to Prudhoe. She works in all kinds of weather and road conditions without incident. She does all of this without any drama. Besides working full time she also makes sure her elderly mother is taken care of while she is on the road. She never passes up any one that needs help. She gets her job done with the class of a true truck driver. I really cannot put it into words the respect her co-workers and I have for her.
She is truly a great truck driver, friend and a beautiful person.