Ronald Moore, company driver
Nominated by Christina Murphy, former girlfriend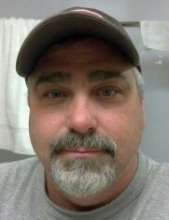 I love my trucker because he taught me so much about who truckers really are, what they do for us every day, and how much they are misunderstood. He is a very kind and caring individual and would do anything for his fellow brothers/sisters out there on the road. They work and live like a wolf pack — each one looking out for each other and having each other's back. Although things didn't work out for us, I remember my time fondly with him, think about him every day and hope that he says a prayer on the angel trucker pin I gave him for his rig every time he's about to hit the road. Every time I commute to work, I always let every trucker in my lane and give them a big thumbs up — and that is due to the impact he has had on me and the new light I see truckers in. His influence and encouragement will always be with me. He made a huge impact on my life, and the lives of others, and I'll always remember him for that. He may be a travelin' man, but he'll always be home in my heart. Godspeed, Ron.