At 19, Michael Winner had to set aside his hopes of pursuing a career in architectural drafting.
"As life does, a curve ball was thrown my way and my girlfriend became pregnant," Winner says. "She was 17 and I was 19, so knowing I was soon to be a father I knew I had to … get a job to provide for my young family."
Winner understood the importance of having a solid medical plan, and that was his No. 1 priority as he searched for a job. He found an ad from a company looking for a dock worker. "Realizing they were a union company I knew the medical benefits would be just what I was looking for," he says.
"I worked the loading dock all hours of the day and night for the next two years" while using the company's equipment to earn his Class A CDL. After driving for that company for several years, and after going through two divorces and having a total of three children, Winner changed driving jobs. On his first day with that company, he met Kimberlee, who later became his wife.
"I always joke with people that I am an anomaly, " Winner says. "I'm a truck driver who had three kids with two different women and somehow ended up with custody of them all. But I have to say that my life is the best it's ever been since having met Kimberlee. She has sacrificed so much to help me raise my kids."
See what Kimberlee wrote about Winner below.
*****
Michael Winner, company driver, ABF Freight System
Nominated by Kimberlee Winner, wife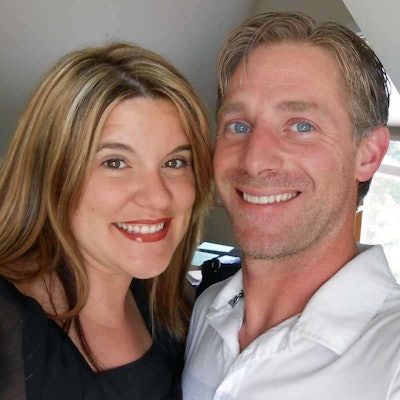 I love my trucker because he is out there every day making a good honest living for our family. My husband has been driving for over 20 years and I have watched him advance at his craft to get better pay and benefits for all of us no matter what personal sacrifice he himself has to endure. Michael had kids young, and gave up his dream of being an architect and starting driving for a union company. He knew that he wanted the best for his young family and being in a union offered him the best benefits he could have for his newborn baby. Over the years he worked at other union facilities and had 2 more beautiful children of which he has full custody of. He now works for ABF where he continues to impress management in getting the job done in the most efficient manner. Most days you will find him on the dock, peddling freight, and/or delivering flatbed loads while focusing on safety. I love my trucker because he sacrifices so much to make our lives better.