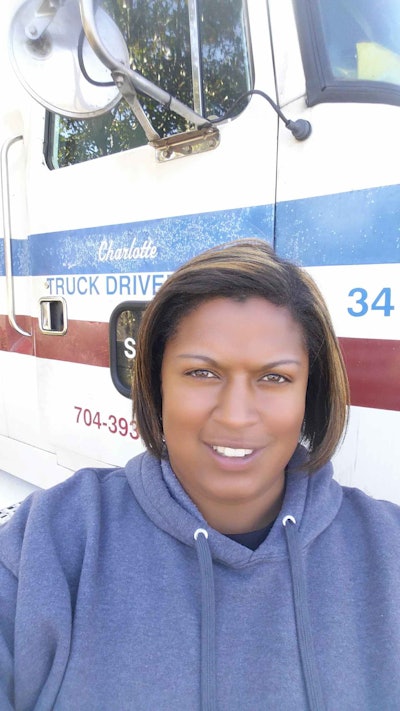 I feel that I'm a beautiful truck driver because my personality rocks. I've been driving trucks for 10 years. I was a owner operator for 3 years and now I teach truck driving school. I have loved trucking since day one. At one point in my life I tried to change careers but missed trucking so bad I had to get back out there. In July 2014 my kids really wanted me to come off the road so I applied to be a instructor at a truck driving school. I love teaching people how to drive a BIG truck especially women. When the students graduate I feel like one of my kids have won an award. It's the best feeling ever. It all boils down to I love trucking and wouldn't trade it for the world.
Submitted by Danielle Norman, trainer
Charlotte, North Carolina
She is a kind hearted and hard working person. She has been driving for 10 years and is great at what she does.
Submitted by Camille Corbiere, friend