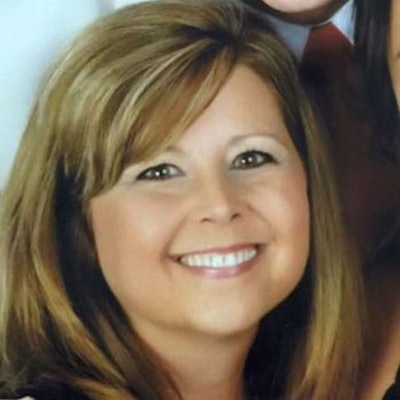 My mom is the most beautiful woman I know. Growing up she took a job with the school because of her serving heart and as a means to provide insurance for our family. Since my dad was out on the road, we relied on her to do it all! We had everything we needed and almost everything we wanted. Due to her hard work and dedication she went back to school in her 40s, received her associate's and is almost done with her bachelor's. She is a true example of what perseverance and striving for success look like. I could not be more PROUD of her! She was a full time student, worked a full time job and remained a full time mom the whole time. As a mother of a 2 year old, I finally understand how amazing she really is! She is generous, supportive and is loved by all who know her. She is the perfect example of a God fearing, family dedicated, hard working woman. She has set a beautiful example of a healthy, loving, support marriage with my father for 31 years. She is a wonderful "Bama" to her 3 grandsons and I am so grateful I get to call her mom.
Nominated by daughter Jeryn Toops
---
My mother Robyn Culp has always put herself second. Ever since I can remember my dad has been on the road and she stayed home and took care of us. My senior year, her mother was diagnosed with cancer and she spent everyday before and after work with her. Taking care of her all while still holding herself together and taking care of me. After my Lala(her mother) passed away a week after I graduated, I didn't think my mom could be the same, but she was. Everyday after that she put me, my school and my dreams ahead of herself. After I had my surgery she took care of me every single day. For 18 years she only saw my dad once a month. When I moved into the college dorms she finally got to be with him all the time. She busted her butt and was able to get her license and now she is on the road driving with him. Even though she is on the road and I'm married I talk on the phone with her everyday, and if money is too tight for groceries, she is there to help. My mom is the strongest and the least selfish person I know. She truly is beautiful on the inside and out. I hope to be half the mother she is one day.
Nominated by daughter Caitlyn Shrout