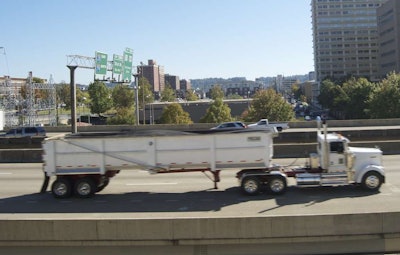 Though the 30-minute break required by the July 1 hours of service rule was vacated by court for short haulers — and the rule subsequently changed by FMCSA — drivers who exceed the distance or time limits that qualify them as short haul drivers would be subject to complying with the break requirement, the Federal Motor Carrier Safety Administration will announce this week via the Federal Register.
Short haul drivers are defined as those who drive within 150 air-miles of their home base or those who drive within 100 air-miles and complete their duty day within 12 hours.
Short haulers who go beyond the 150-mile radius would need to take the mandatory 30-minute break within the first eight hours of on-duty time or at the "earliest safe opportunity" if the eight-hour threshold had been exceeded by the time the driver first learned he or she was ineligible for the short-haul exemption, FMCSA says.
That applies to short haulers who qualify for the exemption under the 100 air-mile, 12-hour limits, too.
The driver, however, is not in violation of the rest break provision if he or she exceeds the short haul exemption limits "for unforeseen reasons," FMCSA's notice says, as long as the driver annotates his or her record of duty status "to indicate why the required rest break was not taken earlier, and should take the break at the earliest safe opportunity."
The regulatory guidance is scheduled to be published Dec. 19 in the Federal Register.