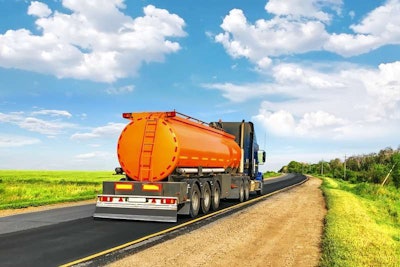 A bill introduced in the House this week would if passed extend the exemptions to hours of service rules for propane and home heating fuel haulers to May 31, essentially taking measures beyond what the Federal Motor Carrier Safety Administration is capable of. 
Transportation and Infrastructure Committee Chairman Rep. Bill Shuster (R-Pa.) introduced the bill Tuesday, Feb. 25. The Home Heating Emergency Assistance Through Transportation Act (H.R. 4076) has nine co-sponsors. 
In light of propane shortages around the country, spurred by severe winter weather and some distribution hang-ups in certain regions in the country, FMCSA in January began issuing hours of service waivers to propane and home heating fuel haulers to help boost the ability of propane companies to get fuel to households. 
Shuster says, however, the agency's "declarations can only last 30 days at a time, creating uncertainty and limited relief."
The bill would give Secretary of Transportation Anthony Foxx the ability to end the extension if the propane crisis is resolved before May 31. Foxx would, per the bill, consult with governors in affected states and lift the waivers on a state by state basis. 
FMCSA's current exemptions run until March 1 and is good for propane haulers in nearly two-thirds of the country: Kentucky, North Carolina, South Carolina, Georgia, Tennessee, Arkansas, Alabama, Mississippi, Louisiana, Florida, Oklahoma, Connecticut, D.C., Delaware, Massachusetts, Maryland, Maine, New Jersey, New Hampshire, New York, Pennsylvania, Rhode Island, Virginia, Vermont, West Virginia, Illinois, Indiana, Iowa, Kansas, Michigan, Minnesota, Missouri, Nebraska, Ohio, Wisconsin, North Dakota and South Dakota.