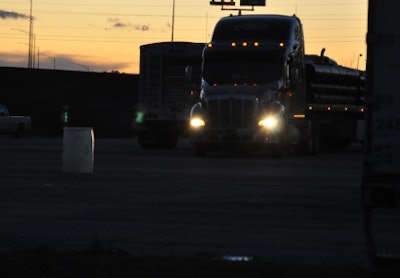 A trade group representing household goods carriers has applied for an exemption from certain provisions of federal hours of service regulations, citing the need for drivers to be able to return to a safe and appropriate place to park following deliveries.
The International Association of Movers' application to the Federal Motor Carrier Safety Administration asks that the agency allow truck operators carrying household goods to be able to drive up to 75 miles or 90 minutes beyond their 14th hour on duty in order to find "a safe place for overnight parking when there are delays in completing the job."
The exemption would apply to all carriers authorized to move household goods, regardless of their membership status with IAM.
The agency will begin accepting public comment for 60 days. Click here to make a comment on the application.
IAM's request comes just two months after the American Moving & Storage Association made the same request. They too asked that household goods drivers be granted another 75 miles or 90 minutes beyond the 14th on-duty hour.
Both trade groups said in their application for the exemption that household goods drivers facing delays during deliveries could be stuck in neighborhoods, creating safety hazards on local streets and security problems for the truck, cargo and driver.
The operations of household goods movers "are subject to a multitude of unique circumstances not faced by the majority of the general property and commodity industry," IAM says in its application, and "the list of potential unforeseen, impossible-to-plan-for situations that can cause delay is nearly endless."
Most of the situations that drivers face won't cause drivers to not complete their day within the 14-hour window. But when the "rare" circumstances arise, drivers won't have to abandon the job early or park for 10 hours on unsecured residential streets.