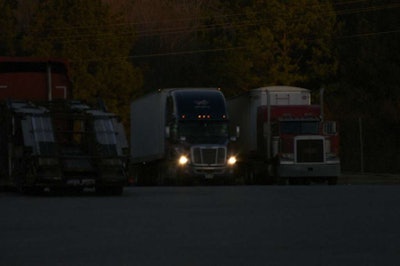 The Congressionally required study that will pit the old (and now current) hours-of-service restart provisions against the 2013-implemented rules should begin this month, the Federal Motor Carrier Safety Administration says on its website.
The agency now has the study listed under its Research and Analysis section, where it gives brief information on the background of the study (the 2015 appropriations act signed by President Obama in December) and a summary of how the study will be conducted.
As previously reported by Overdrive, the study will be comprised of two groups of drivers — one that abides by pre-2013 rules and one that abides by post-2013 rules.
FMCSA must study the groups for five months and will assess things like crashes and near crashes, operator fatigue and alertness and health of the drivers. The agency will use items like electronic logging devices, psychomotor vigilance tests, actigraph watches, onboard cameras and sleepiness scales to make its conclusions about operator fatigue and alertness.
Also as previously reported by Overdrive, the study will be reviewed by a panel made up of people with "medical and scientific expertise," notes FMCSA's summary.
The agency's conclusions must then be reviewed by the Department of Transportation's Office of Inspector General.
The agency also has set up an email address that stakeholders can email for more information about the study: driver_restart_stud@dot.gov.
The study follows Congress' passage of a bill in December that halted enforcement of two provisions of the 2013 hours-of-service rule changes: The requirement that a driver's 34-hour restart include two 1 a.m. to 5 a.m. periods and the once-per-week limit to the restart's use.
The stay of enforcement will be in place at least until Sept. 30, 2015. For the provisions to go back into effect, the agency's report must conclude that the post-2013 restart rules reduce driver fatigue and increase alertness and safety.