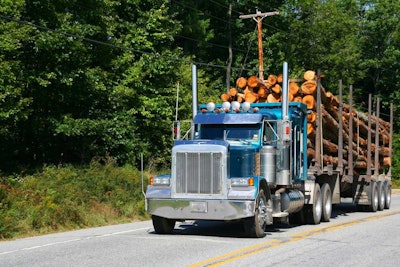 The Federal Motor Carrier Safety Administration has extended the exemption granted to the Oregon Trucking Associations in March 2015 for certain Oregon-based timber operations from March 18, 2017 to March 18, 2020.
The extension of the expiration date is in response to a provision in the December-passed FAST Act highway bill that extended exemptions in effect when the bill was enacted. The bill extended the exemptions to five years from the date they were were issued from two years.
The Oregon Trucking Associations' exemption allows drivers transporting timber from Oregon forests to skip the mandated 30-minute break.
FMCSA granted the waiver due to the state's restrictions on logging operations' schedules. Oregon's Department of Forestry limits logging operations to certain hours of the day to reduce the risk of fires. Drivers using the exemption are limited to 12 hours on-duty time following 10 hours off duty.
FMCSA said the extension of the exemption doesn't affect the substance of the exemption.