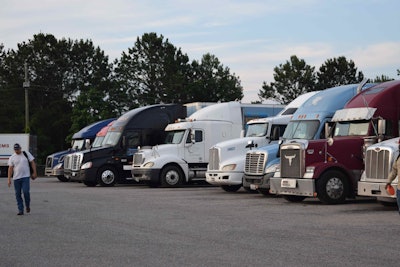 Following a round of severe weather last weekend in Georgia that included tornadoes and severe thunderstorms — resulting in numerous injuries, fatalities and property damage — Gov. Nathan Deal has issued an emergency declaration that suspends hours-of-service regulations for certain truckers.
The State of Emergency includes 16 counties in the south-central part of the state and applies to truckers hauling relief loads like emergency supplies and fuel to the affected areas. A map of counties covered under the declaration can be seen here.
The order is effective through Sunday, Jan. 30.