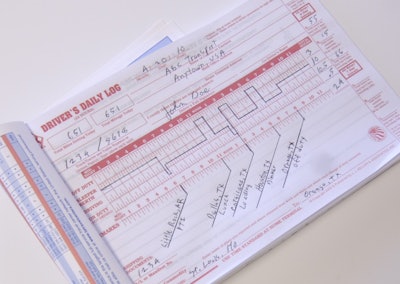 Intermodal fleet Rail Delivery Services has been granted an exemption that allows its drivers who occasionally work more than 12 hours in a day to utilize the 100 air-mile radius logbook exemption.
Instead of keeping logs, all of the company's drivers will use the Geotab 7 electronic logging device so the company can track its drivers in real time.
In its exemption request, RDS said all of its approximately 120 drivers operate within a 100 air-mile radius of their work-reporting location, but sometimes return to that location more than 12 hours after going on duty. Federal hours-of-service regulations require drivers who work more than 12 hours keep logs, even if they operate within the 100 air-mile radius.
The Federal Motor Carrier Safety Administration, in its decision to grant the exemption, states it believes RDS' use of the Geotab 7 ELD "goes beyond compliance with federal regulations."
FMCSA says drivers who stay within the 100 air-mile radius are exempt from keeping daily logs as long as their hours are recorded by the Geotab system.
The exemption is effective for 5 years through Nov. 14, 2022.