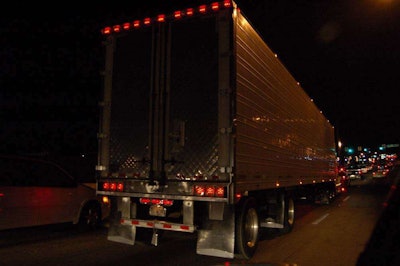 A second listening session about potential reforms to federal hours of service regulations will be held next week in Washington, D.C.
The session will be held Friday, Sept. 14, at the Department of Transportation offices from 1-3 p.m. Drivers who cannot attend the session in person can watch and participate through a live webcast. The webinar will be available at www.fmcsa.dot.gov.
Attendees and participants will have the opportunity to offer their suggestions on what the Federal Motor Carrier Safety Administration can do to revamp hours regulations.
The first session was held at the Great American Trucking Show in Dallas last month. Flexibility in the hours regulations was the hot topic during that session. Two more listening sessions on hours reform have yet to be announced.
In an Advanced Notice of Proposed Rulemaking published Aug. 21, FMCSA said it is seeking feedback from drivers and other industry stakeholders on four key areas when it comes to hours reform:
Extending drivers' 14-hour daily limit by two hours in the event of adverse conditions;
Allowing drivers to split 10-hour off-duty periods into segments;
Revising the 30-minute break requirement;
Expanding hours limits for short-haul drivers.
The agency is fielding public comments on its Advanced Notice of Proposed Rulemaking until Sept. 24 at this link.