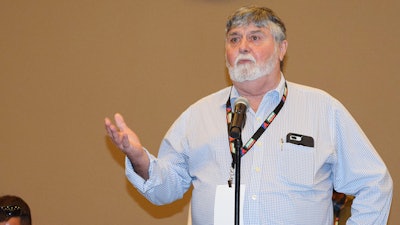 The podcast here rounds up public oral comments from FMCSA's Aug. 25-held public listening session on hours of service reforms. Owner-operators took to the mic to make their recommendations and anecdotes pertaining to the agency's review of hours of service regs. The agency has three other public listening sessions planned and is accepting public comments until Sept. 24 at this link.
Podcast: Play in new window | Download
For full coverage of the listening session and FMCSA's Advanced Notice of Proposed Rulemaking on hours of service, see the links below.
(Owner-operator Phil Killerlain is the driver featured in the photo of this post and in the podcast player above.)