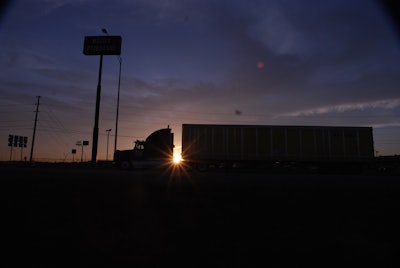 Federal Motor Carrier Safety Administration officials have confirmed that a proposal to reform hours of service regulations remains under review by the White House's Office of Management and Budget. OMB must clear the rule before it is published in the Federal Register by the agency.
Reports surfaced on Tuesday that the review process was completed, but those reports are inaccurate, said an FMCSA spokesperson.
Likewise, according the OMB's rulemaking portal, the rule is denoted as "pending review."
FMCSA sent the rule to OMB on Friday. Rulemakings usually take weeks, if not months, to be cleared by OMB for publication. What reforms the agency will propose, however, will not be publicly available until the rule is published. Once published, FMCSA will accept public comments on the proposal before proceeding to a final rule.