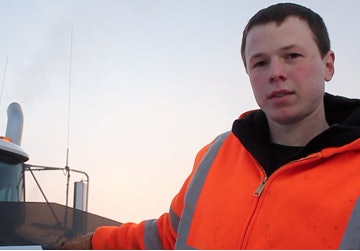 Austin Wheeler's driving has improved in this season of the History Channel's Ice Road Truckers.
Nevertheless, "between his baby-faced looks and near-constant whining, he's been unable to gain the respect of other drivers," writes Mechele Dillard on the television website Huliq.com.
Read more about Austin's quest for respect and what happened with the other drivers on Alaska's Dalton Highway in this recent episode.