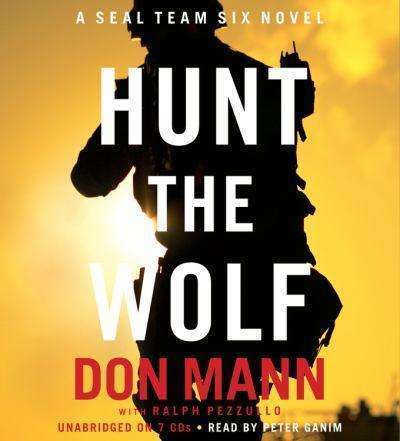 By Don Mann with Ralph Pezzullo
Read by Peter Ganim
Hachette Audio
Available on Audible.com, iTunes
The Navy SEALs, which stands for Sea, Air and Land, have done some very high-profile, exciting missions in the past several years, particularly with the engagement of Somali pirates during their hijacking of the freighter Maersk Alabama and the killing of Osama bin Laden. In fact, it was the counter-terrorism unit SEAL Team Six that took out bin Laden.
"Hunt the Wolf" comes from Don Mann, the author of "Inside SEAL Team Six" and former SEAL Chief Warrant Officer. The novel takes a fictional look at the types of missions SEAL Team Six sometimes finds themselves assigned to, with al-Qaeda operative Abu Rasul Zaman creating havoc and despair along several fronts.
Thomas Crocker, leader of the SEAL team, is faced with the American embassy in Morocco being blown to pieces, an American reporter being murdered by Islamic militants and a Norwegian girl being sold into slavery. And the "Protector of Islam," Zaman, is behind all of these acts and is planning even more. The SEALs are forced to work against the clock, as well as al-Qaeda militants.
Read by Peter Ganim, 8-and-a-half hour, seven-CD audiobook has similarities in style to many action books, focusing on the popular villain of modern American, terrorism. If you like books with a combat, clear good guys and clear bad guys, "Hunt the Wolf" will certainly meet your standards. With consistent action and excitement, this audiobook is likely to keep your interest during a haul.