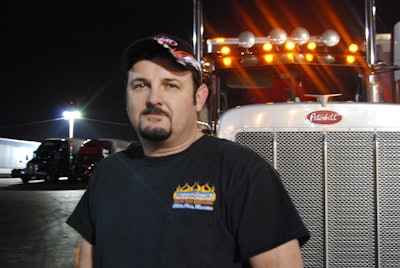 If you've been around trucking the last couple years, you've likely heard of B&B Transport company driver Tony Justice (pictured). We first wrote about his "On the Road" record after he self-released the collection of 13 rockin'-country trucking tracks this time last year. Senior Editor Todd Dills, writing in Overdrive's then sister publication Truckers News, heaped superlatives on the record, calling it a "new standard for classic country-inflected trucking music."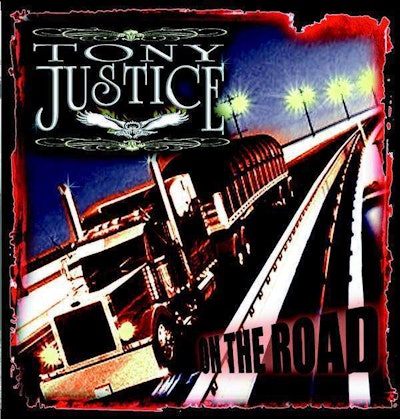 After an intial run of the CD sold out at Pilot Flying J locations starting in December 2011 and extending into this year, Justice independently inked a deal with Nashville-based Ingram Distribution, making history with the 100-year-old outfit, he says, as an independent, non-label-associated artist. "They've seen the potential and they've seen the things that have been happening with me," he says. "Hopefully I pioneered a trail in the future for other independent artists."
He went out of his way, too, to involve the child-sex-trafficking combatants at Truckers Against Trafficking in this re-release, which is well on its way to the racks at Pilot Flying J and TA Petro locations. TA Petro will donate $1 for every copy of "On the Road" sold in its stores.
Distribution will only continue to expand, says Justice, with any luck. "The distro company also handles the Love's and Wilco locations — all the majors nationwide."
Justice has "managed to do all this while I'm still driving a truck up and down the road. It's been a challenge but it's worthwhile."
Find a fan vid for the disc's title track, "Peterbilt 379," below, and for more music from Justice, visit his Reverb Nation page here.
[youtube CzfdW7JQsKw nolink]