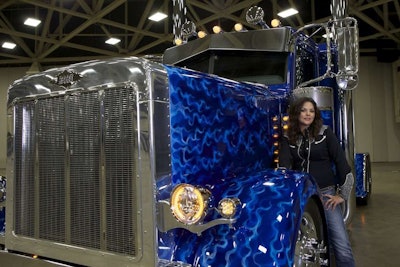 Readers are not shy about commenting on Overdrive's decision to pose beautiful women in front of gorgeous show trucks. Here's a round-up of reader reaction.
10. Show more women
9. Show more trucks
8.Move the girl away from the truck
7. Show less of the truck
6. Use real truckers
5. What about cute guys in front of trucks?
4. Have you considered dogs in front of trucks?
3. Do you need any help picking models?
2. What ever happened to the old Overdrive girls?
1. How can I get your job?