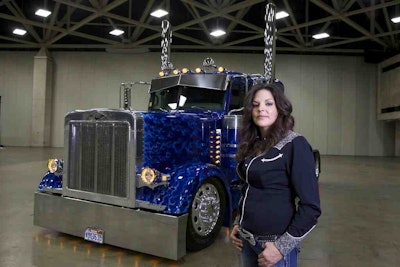 We are searching for a few good women to pose in front of a gorgeous show truck for our popular Overdrive Custom Rigs series. The "real" trucker women who model for us have a blast and we love hanging out with them during the photo shoot.
Send me your photo and a short paragraph about why you would like to be considered. Tell me something cool about yourself.
There's no age/weight/height limit. Beauty is in the eye of the beholder. Guys, if your wife/significant other has a CDL and is too shy to send in her pic, you do it! And write a note about why she should be picked. If you are selected, we will set up a professional photo shoot with a show truck.
Anyone can pose a professional model in front of a tricked out show truck. We want to show off the gorgeous real women of trucking. But we can't do it without your help.
Send your photo and information to:
[email protected]
Just say'n…
PS: If you own a custom rig and would like to be part of the series, drop us a note: [email protected]