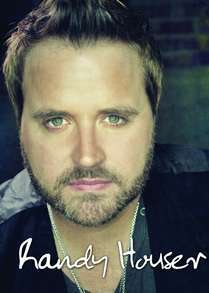 Award-winning country star Randy Houser will play a free concert at the Mid-America Trucking Show, Friday March 22.
The concert is sponsored by Mobil Delvac and will also feature The Diesel Outlaws, who will play before Houser. It will take place at the site of the show — the Kentucky Exposition Center — in Freedom Hall, directly following the show's end. Tickets will be distributed at the Mobil Delvac booth (No. 18160, North Wing) on a first-come, first-served basis.
Houser is known for such hits as "How Country Feels," "Anything Goes" and "They Call Me Cadillac."
The Diesel Outlaws are made up of "a seasoned group of musicians, singers, and songwriters from Nashville, Tenn.," says an announcement from MATS.
This is the fifth year in a row that Mobil Delvac has sponsored and brought a concert to MATS.