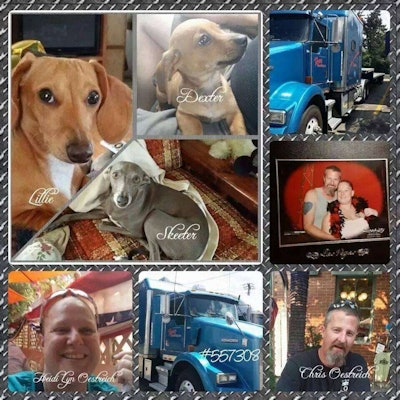 Heidi and Chris Oestreich have spent the past two years as a full-time on-the-road couple. Chris does the driving, Heidi the dispatch and paperwork – and their three little dogs dictate a lot of what each day brings.
Chris is leased to Landstar, hauling a step deck. Heidi runs support by handling all the load search and dispatch duties. It's not only her job to talk to the agents and negotiate load prices, she's in charge of submitting all the paperwork necessary for them to be paid for the loads. If she doesn't file the paperwork, they don't get paid.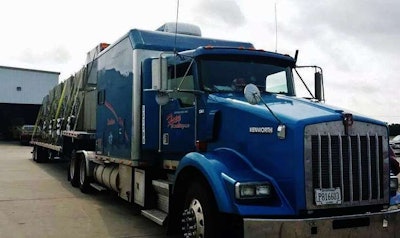 "I sometimes I feel like I'm one of the important parts of the wheel that runs our business," she says. "We make most decisions jointly, but he definitely asks my input on it all."
In addition to business partner, Heidi's close proximity allows her to help her trucker keep a cool head when he has to deal with the stresses of the day. She's been living full-time on the truck with Chris since April 2013. "We don't own a home or have an apartment so we don't have a lot of the bills others do, and it works for us."
Living in the truck allows Heidi to cook and have hot meals in the truck. Not only does this save money, it allows them to have healthy food and the benefit of sitting down together in their cozy little home for dinner in the evenings.
"We also have our three small dogs on board with us. We take care of them together and have a blast playing with them. Truth be told, they run the truck!"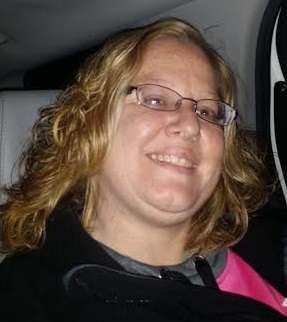 Although Heidi is on the road with her husband, she realizes the special challenges being a trucker's spouse can present. Her page for truckers' wives on Facebook is a platform for women who understand the unique lifestyle. Heidi uses her social media presence and writing talents to promote a community of support. She's decided the trucking life is where she's happiest.
"We like to travel together and we see not only the shippers and receivers but a ton of sites in between that we wouldn't see if we weren't out here. I love my trucker and our life on the road."