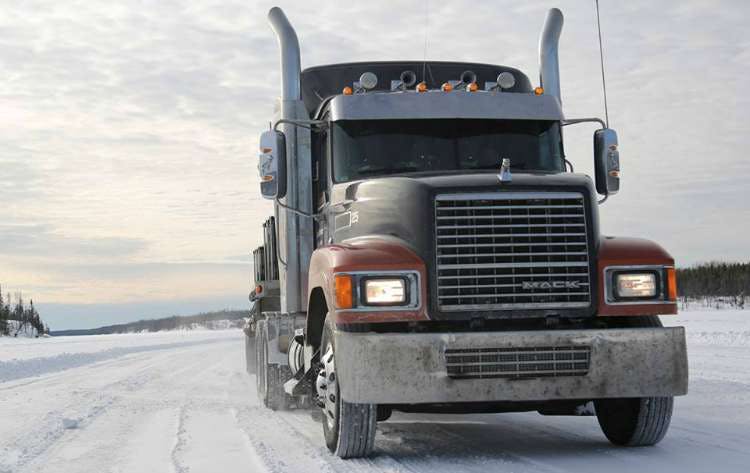 While episode 2 of the new, ninth season of Ice Road Truckers, which aired this past Sunday on History, lacked the drama of the season opener, writes David Hollis of TruckersNews.com, it had its moments.
The "Where Am I Going Again?" Award goes to Lisa Kelly. Who'd have thought there could be two similarly-named communities along the desolate reaches of the same ice road in Manitoba, Canada? Lisa Kelly found out the hard way that Brochet and Lac Brochet are not the same. Nor are they even that close. …
The Hardest Working Ice Road Trucker Award goes to Todd Dewey. For the second straight episode, Todd delivered a mini-speech on how he will do whatever it takes to help Polar Industries be this season's winner, and then has to prove it by getting himself unstuck. …
The "Trip Was Easy but Gratifying" Award goes to Alex Debogorski. This could also be titled the Feel Good Load of the Year Award as Polar donated a run to deliver some much-needed food to a First Nation's village. …
The "Is This Ice Really Safe to Drive Across?" Award goes to … It's a tie between Darrell Ward and Art Burke! Desperate for business, Darrell agreed to take on a job we learned "no one else wanted." For Darrell, that meant making the first crossing over ice that had recently been shut down because of safety issues. …
Best Quote of the Episode goes to Darrell. "The more loads I deliver on time, the more loads I will have to deliver." …
Catch Hollis' full recap via this link to Overdrive sister website TruckersNews.com.