Trucking news and briefs for Thursday, Nov. 16, 2023:
I-10 closure in Los Angeles expected to last into December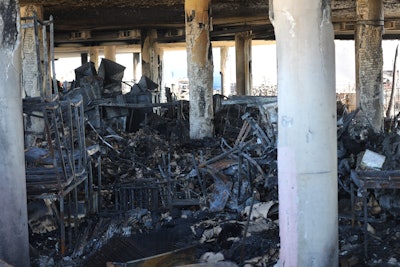 The California Department of Transportation (Caltrans) expects the portion of I-10 that was damaged by a fire last weekend to partially reopen to traffic sometime in December.
The interstate was damaged after a fire -- which is suspected to have been caused by arson -- spread to a storage area underneath the interstate in downtown Los Angeles on Saturday, Nov. 11. I-10 has been closed in both directions between the East L.A. interchange and Alameda Street since.
According to Caltrans, crews are working around the clock to repair the damage caused by the fire and critical materials for the repair are already on-site.
California Gov. Gavin Newsom announced Wednesday, Nov. 15, that crews have removed all hazardous materials from the repair site and that Caltrans now has full access to the site "to shore up support pillars and expedite repairs."
"This critical, ahead-of-schedule milestone helps us safely get Los Angeles' traffic moving in December," Newsom said. "I'm grateful for Caltrans District 7's around-the-clock work to safely repair the 10 as quickly as possible."
The clearing of the hazmat happened two days ahead of schedule, according to Newsom. The fire reportedly caused damage to approximately 100 support pillars.
To help offset initial costs of the repair, the Biden-Harris Administration also approved a request from California for $3 million in "quick release" emergency funding.
[Related: I-10 shut down: Huge fire underneath overpass prompted L.A. closure]
New app for technical tire data, wear diagnostics, more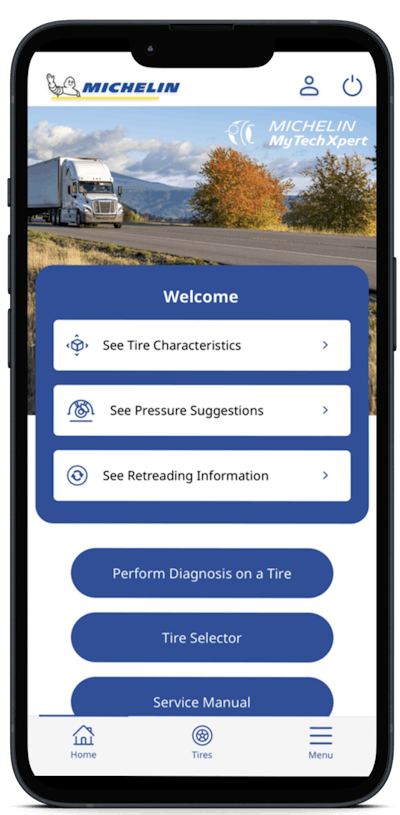 Michelin North America announced the release of the Michelin MyTechXpert app, which evolved from the Michelin Truck Tire Technical Data Book.
The app's intended for those involved in maintenance, whether with a fleet or dealer shop, to quickly access information for day-to-day operations, perform analysis on tire wear and tear, choose the most suitable tire, and quickly access the Michelin product portfolio.
MytechXpert "is something that our fleet and dealer partners have been asking for, and we have been listening," said Pierluigi Cumo, Vice President of B2B Marketing for Michelin North America.
Among notable features is a quick-search function for tires and common characteristics. Tire diagnosis images also support customer concerns, technical know-how from the Michelin Service Manual, and training videos from certified Michelin field engineers -- all designed to provide fleet owners and operators with guidance.
"With the app, they can run initial diagnostics on tire wear, get technical advice and optimize tire costs while reducing the fleet's environmental footprint," Cumo added.
Pilot hosting 'Hauliday Giveaway,' more in annual holiday campaign
Pilot Flying J is celebrating the holiday season with its Make the Miles Merry campaign, which includes guest-favorite specialty coffee flavors, Pilot's annual 'Hauliday Giveaway' and more.
The 'Hauliday Giveaway' will give drivers 12 days to win a variety of prizes, including Bluetooth headsets, truck gear, gift cards and more exclusive items. Beginning on Dec. 4, drivers can comment on each day's post through the Pilot Flying J Facebook page for a chance to enter and win. Winners will be notified on each day's post.
Additionally, shoppers looking for last-minute and unique gifts will find an array of popular toys, tech gadgets, cozy blankets and travel gear, clothing, tchotchkes and the exclusive Pilot Flying J holiday elf.
Pilot Flying J's seasonal coffees are back for a limited time, and pumpkin spice creamer is also available, along with a wide selection of flavored creamers.
In the spirit of giving, PFJ is also offering up to four points per gallon of commercial diesel through the PushForPoints program in its myRewards Plus app. Points earned may be redeemed on holiday gifts, food, beverages, coffee, gear and more.
Driver honored for jumping to action after witnessing crash
Tom Morris, a truck driver for Melton Truck Lines, has been named a Highway Angel by the Truckload Carriers Association for coming to the aid of an accident victim when her car flipped in the air and crashed into some power lines.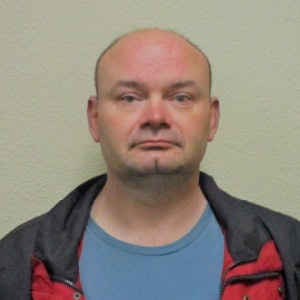 Over Labor Day weekend, Morris was driving on I-10 in Lamont, Florida, at dusk and decided to stop and grab a snack. As the 15-plus-year truck driver was in the truck stop store, he happened to look out the window and see a car airborn and flipping.
"I heard something and as I'm looking up, I literally see the entire bottom of the car," Morris said. "It was actually flipping sideways, end to end."
He immediately yelled to those in the store to call 911 and then ran out to the accident scene. The car ended up in a ditch right in front of the store, covered in electrical wires. The woman involved in the crash was initially unconscious.
She woke up and was moaning, so Morris and other customers did their best to calm her down. A volunteer firefighter for over a decade, he stayed by the woman's side until the paramedics arrived.
"Being in the fire department, I always felt that if I can go in there to help somebody else… that's the way I've always been," he said. "If I can help somebody, I always try to help somebody -- it doesn't matter what the situation."