Recently, I hauled a brokered load for a large, well-known Midwest-based company, who shall here remain nameless. While arriving at the shipper, I attempted to phone the firm's contact number, provided on the rate confirmation, and, well, maybe the rest of the story will sound familiar.
After about five or six minutes of holding, I hung up. I'm not sure what the acceptable holding-time threshold is in your truck, but, yeah, after about five or six minutes I'm pretty much played out. They can just call me.
Sometime after I made it to the dock, the broker did in fact call. Nice lady, pleasant and professional. I let her know I'd arrived on-time and was waiting to get loaded. We'll just call her Sheila for the sake of this account.
"Be sure to let me know when you're loaded," Sheila said.
"OK, Sheila. Sure will."
To be completely candid, I really don't remember whether I called back when loaded, or whether Sheila called me later in the day. I will say that once the pattern of long hold times and subsequent calls from the broker becomes established, I pretty much just let them call me.
What I do remember is the night shift of this well-respected, creditworthy, award-winning firm rousting me out of bed at eleven that night and seven the following morning wanting updates on their load. The next morning I was pretty discombobulated. I'm 64 now, and definitely not as spry as I used to be. A lousy night's sleep gets me down more than it used to. It was a struggle to perform my duties in an alert and professional manner without making some fairly consequential mental mistakes.
By the next night I was ready for the rascals. I'd blocked their number and put my trusty iPhone on airplane mode. Sure enough, they still tried to call at around two in the morning, this time from a different number.
So I've just got to ask, who does this? Not even debt collectors badger folks this way. Did I just get distracted and overlook the techno thugs while they were taking over trucking? What is going on with these brokers? You can't get them to pick up their phones during the day, then they call you at the most obscene hours of the night, requesting updates on your location while you're attempting to sleep.
I'll cop to being spoiled rotten with so much direct freight that brokered loads are a rarity, but is this as much of an outrage to anyone else out there as it is to me?
I asked some folks I've met along the way and have come to respect to weigh in on the topic. Here's what they had to say.
Also, what's been your experience? Hit me up: [email protected], 765- 730-7643
Scott Reed, professional trucker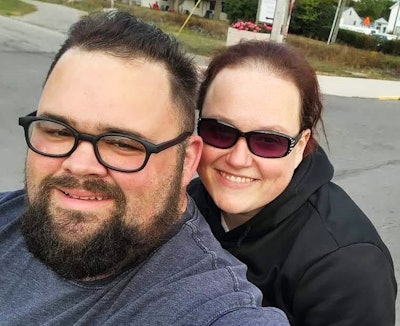 "It's a two-edged sword, really," Reed said. "I mean, if you were a broker and someone had $600,000 worth of flat-screen TVs on their truck, wouldn't you kind of like to know where that load is? Macropoint [location tracking tech] takes care of a lot of this. The ones who [tick] me off are the ones who have you on Macropoint and still go psycho-ex-girlfriend and call you at all hours of the night."
[Related: ELDs/location tracking making brokers more annoying? Or more efficient]
"As expediters, [we're] the 911 of trucking," said owner-op Stephen Halsted. "We get calls at 2 a.m. where someone says 'Help!' We tell anyone we're working with, 'We're available 24/7.' But by the same token, if we pull up to a place at three in the morning and the gates are locked" when they were supposed to be open, "we expect someone to be available to take our call."
He then summarized what he viewed as "the three most important rules in trucking. ... Number one, communication. Two, communication, and three, communication."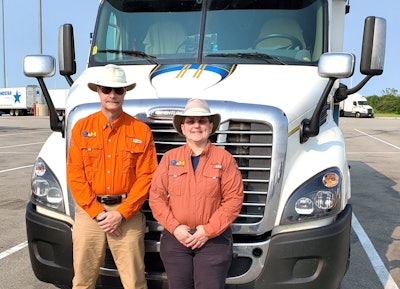 Halsted copilot and biz partner Sandra Goche noted their expedited trucking niche is "our second career," she said. "At my previous job, I was on call 24/7, so that's nothing new to us. Still, there's two of us, so someone is always up when we're under a load. Normally, when we shut down, we let them know we're going to be shut down. If you didn't tell them, you gave them permission that night to check on you."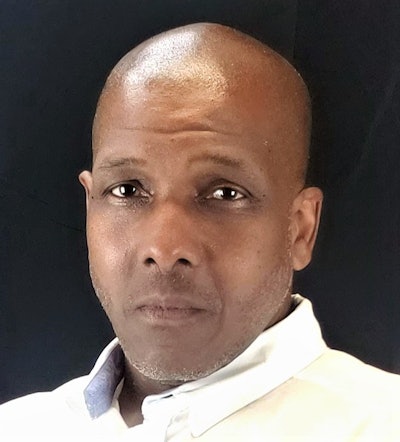 Richmond summarized his approach to this matter in Overdrive's July "Trucking's State of Surveillance" special report detailing the rise in location tracking technology and use not only by carriers but brokers.
"I don't allow brokers to even call my drivers," he reiterated to me. "Here a while back, one of them asked for a spreadsheet of all my drivers' phone numbers. She said, 'We promise we won't call them.'
"I said, 'Then why do you even need a spreadsheet?'"
[Related: Quick POD? It's high time for a new accessorial when dealing with certain brokers]
Frank Griffin, owner/broker, G3 Services Group
Broker Frank Griffin urged caution on the part of freight middlemen who would put too much emphasis on constant updates/tracking, whether through applications or direct calls.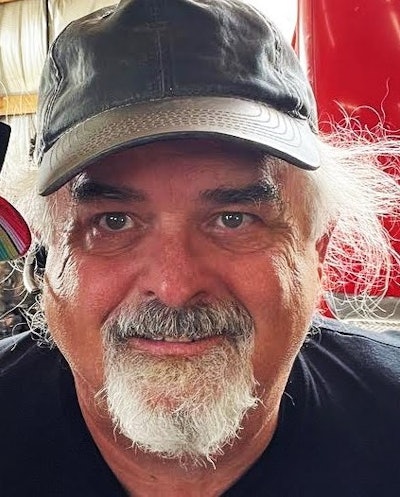 As a broker, "do you really want to do business with someone you've got to check on every two hours? That said, we've had FEMA contracts where they require real updates every two hours. In that case, we let the drivers know up front. Then, if they're shutting down, they call us and let us know they'll be down for eight hours, and we work off of that."
At once, Griffin noted, "the new tracking gizmos have helped. When you've got to hunt for a truck that you can't find, that's where the trouble begins."
[Related: Weigh in: Time for truckers to torpedo the two-week notice?]