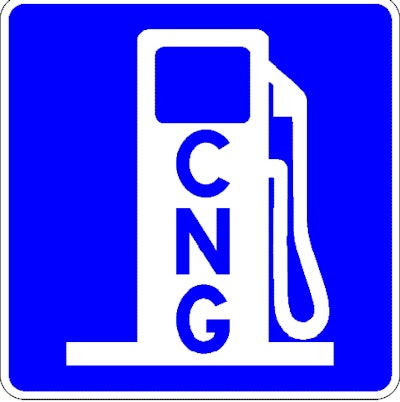 Greg Burns, CEO of PLS Logistics Services in Pittsburgh, set out to find somewhat of an answer to this question by polling 100 fleets about their thoughts on the future of trucking fuel.
He told the Wall Street Journal that 80 percent of the fleets told him liquid natural gas has the potential for highway use, according to an article published Tuesday on the National Association of Convenience Stores' website ­– their interests in the subject obviously derived from the possible change in landscape of fuel stations.
According to Burns' poll, though, more than half – 54 percent – said current infrastructure for natural gas is inadequate, and one third of the respondents said they have been experimenting with their own vehicles, though.
The NACS article is titled "Truckers Embrace Natural Gas," though it doesn't really touch on how the industry is converting to alternative fuels, other than leading with the fact that Waste Management is positioning itself to have more natural gas-burning trucks on the road in 2017 than diesel-burning ones.
Over-the-road drivers may find one major issue (other than inadequate infrastructure), however, in the form of natural gas density, the article says. Transport Fundamental Inc.'s Noel Perry says because compressed natural gas is roughly 25 percent as dense and liquid natural gas is 60 percent as dense, long-haul trucks would either need larger fuel tanks or to stop more frequently.
Read NACS' full report here.