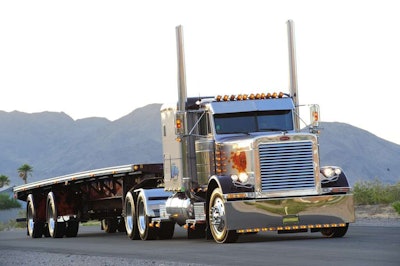 Salinas, Calif., small fleet owner Ray Rodriguez — founder and head man at Lil Ray's Transport – made a fairly clean sweep this year of the Pride & Polish awards handed out Saturday in Las Vegas at the Great West Truck Show, a show he's attended several years in a row now with his two purple show trucks.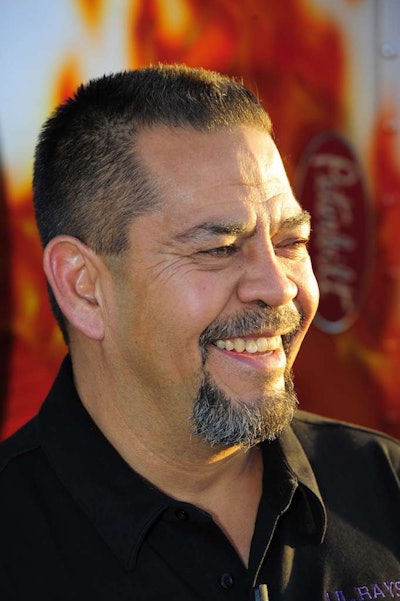 His '88 Peterbilt 379 and matching '03 Fontaine flatbed – the Hardway, as he's named it – won not only the show's top prize – Best of Show in its Working Combo category, which qualifies it for the national championship judging round in Dallas in August at the Great American Trucking Show – but also took home trophies for its interior, engine and paint.
He came back strong this year after pulling in a few 3rd places and a few 2nd places in various categories in 2011, with most of the scoring changes resulting from some off-season engine and paint work.
"It's an eye-catcher," Rodriguez says of his engine's new paint job. He says he wanted the engine to match the rest of the truck, and when he had the 475-hp Cat out earlier this year for some maintenance work, he decided to lay on some flames back-dropped by a purple base.
The result is, as Rodriguez puts his Best of Show victory, "Pretty shocking."
Here's a before and after of the truck's engine, the former taken at the 2011 show and the latter taken last week on the show floor. Also, from the OD live blog from the show, a video of Ray on the show floor discussing the new work. Don't miss the truck at the Dallas show this year.