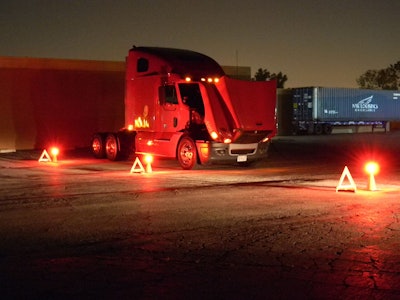 I first noticed this light on the show floor at The Great West Truck Show in Las Vegas last month and had light spots in my eyes for about 10 minutes. I braved it anyway to get the skinny on LightModule's LM Pro line of Portable Utility Light Systems.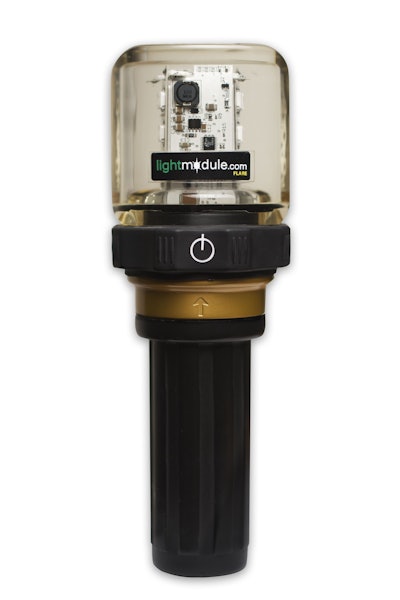 LightModule previously made its way in the light industry by providing law enforcement and other emergency services folks with LED flares and other equipment. Its appearance at GWTS was its first step into the trucking industry, and the PULS light — a three-in-one flare, area light and flashlight (pictured right) — was designed with truckers' and the industry's needs in mind, company reps say.
It's a rechargeable device meant to be used for roadside breakdowns and "situations when you're off the grid," says LM's VP of Manufacturing Shay Ahmed.
At GWTS, company spokesperson Neil Schwartz told me drivers might find particularly good use in the flares within cones at night when stuck roadside (pictured above) to warn passersby and other motorists of their presence. He also said if any work needs to be done, switching the light to area light mode would offer drivers plenty of light for maintenance or repair work at night.