A new trucking movie is in the works with director Michael Polish ("The Astronaut Farmer," "For Lovers Only") at the helm, and, according to Hollywood rumor blogs, actress Evan Rachel Wood has signed on to play the lead role, that of a female trucker named Rainbeaux.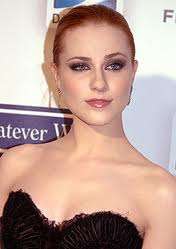 The official synopsis: "An adorable gear-grindin' female trucker is accused of a crime that she did not commit and must outrace the law, brother truckers, feds and bounty hunters in the in the Texas bubble gum, redneck chic summer of 1977."
Wood is known for her gritty roles in television ("True Blood" and "Mildred Pierce") and indie films ("Pretty Persuasion" "Down, in the Valley," "Running with Scissors"), as well as mainstream films "The Wrestler," "Whatever Works" and "Ides of March."
Whether Wood can pull off a convincing performance as a trucker is yet to be seen. Then again, who has? (Even reality shows about trucking only hold so much reality). This is Hollywood, and the best we can hope for is to be entertained.
Hammer down, Rainbeaux!