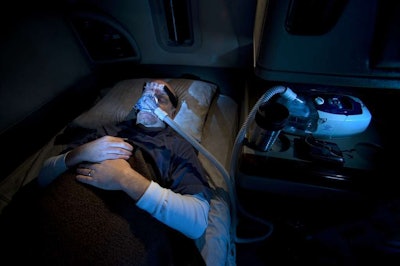 As the Federal Motor Carrier Safety Administration continues its quest toward tightening up health regulations for drivers, the Equal Employment Opportunity Commission may have something to say about FMCSA's potential to put drivers off the road, especially when employers are the ones pushing drivers out of the door for health-related problems.
At the Commercial Vehicle Outlook Conference in August in Dallas (which coincided with The Great American Trucking Show), employment law attorney Eddie Wayland, a partner with King and Ballow, said the trucking industry, specifically fleets and trucking companies, are "caught in a vortex," acting as the middlemen between the FMCSA's changing medical regulations and the EEOC.
The EEOC protects all employees from discrimination based on the grounds of disability, such as health-related issues. Wayland said the battle will likely play out in the coming years in court cases, but employers are responsible for reasonably accommodating employees with any impairment protected by the EEOC. Wayland said that includes anything that affects:
Walking
Working
Thinking
Eating
Sleeping
Hearing
Speaking
Breathing
Caring for one's self
Learning
Communicating
Reading
Bending
Standing
Concentrating,
Performing manual task
Lifting
Interacting with others
The EEOC also includes in the list a whole host of disabilities that affect bodily function or any of the body's systems. Wayland says "reasonable accommodation" means employers must work to change a disabled employee's work environment so a disabled person can "enjoy equal employment opportunity."
The takeaway? Don't think a fleet can rule you out of its hiring pool (or treat you any differently than other drivers) based on your medical history or a medical condition, including sleep apnea. Even though FMCSA is trying, it doesn't trump EEOC law — yet.