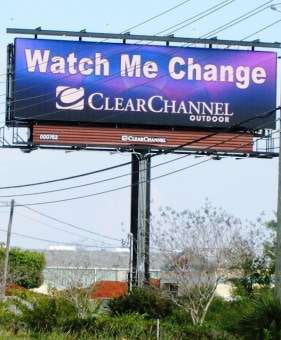 Sign, sign, everywhere a sign
Blockin' out the scenery, breakin' my mind
Do this, don't do that, can't you read the sign?
– The song "Signs" by The Five Man Electrical Band
According to a recent study published in the journal Traffic Injury Prevention, signs – specifically digital billboards – are indeed "breakin' minds." These brightly illuminated and constantly changing highway message boards are proving to be dangerously distracting.
The study, conducted by researchers at the Swedish National Road and Transport Research Institute, concluded that drivers looked at digital billboards significantly longer than they did at other signs on the same stretch of road — often for more than two seconds.
A 2006 study by Virginia Tech for the National Highway Traffic Safety Administration found that anything that takes a driver's eyes off the road for more than two seconds greatly increases the risk of a crash. The study also revealed that almost 80 percent of all crashes involved driver inattention within three seconds prior to the crash.
The Swedish study's authors reasoned it's not surprising digital billboards attract greater attention from drivers: the signs are brighter, visible from greater distances and display a constantly changing series of advertisements. They concluded digital billboards "have the potential ability to keep up the driver's curiosity over an extended period of time." Previous human behavior studies have shown people are hardwired to notice bright, changing lights in their peripheral vision and to anticipate additional motion.
While the use of cell phones – with an emphasis on texting while driving – gets most of the headlines when it comes to distracted driving, digital billboards have a growing number of critics. They have been referred to as "weapons of mass distraction" and, my personal favorite, "television on a stick."
One group that opposes digital signs in the Los Angeles area even bestows unflattering accolades on companies and politicos with its annual Ban Billboard Blight Awards.
And to be clear, we are not talking about digital traffic boards, which can be help drivers avoid accidents and be informed of construction and weather issues. It's the Las Vegas/Times Square-like signs demanding our full attention that are at issue.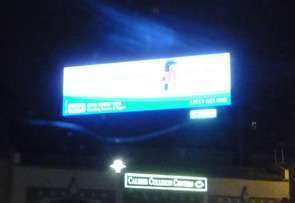 We can try to not stare too long at signs with constantly changing messages, but it's virtually impossible to ignore highway signs that light up the interior of your vehicle like the final scene in "Close Encounters of the Third Kind." One should not have his or her pupils fried from what feels like a laser light to the front of the brain. Some digital sign owners need to turn down the bright button.
The Swedish study, as well as two other recently completed studies of digital billboards, will be presented during the Annual Meeting of the Transportation Research Board in Washington, D.C., on Jan. 16.
Tell us how you feel about digital billboards.