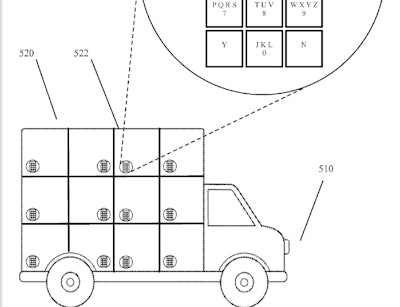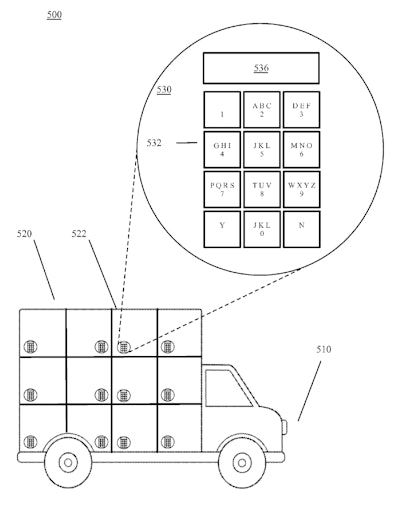 Google's gotten plenty of publicity with its moves toward drone-delivered packages. Now a patent awarded to the company this week indicates it's eyeing another delivery technology: autonomous trucks.
As quartz and other outlets have reported, packages would reside in lockers on the trucks. The patent suggests the customer would open the locker upon delivery by using a texted numerical code or a credit card. After making all its less-than-truckload deliveries, the truck would return for more freight.
As for how the truck's driverless system would work, the patent mentions some of the basic technologies Google has been using in the self-driving cars it's been testing, such as radar, GPS, video cameras and laser range finders. This week, recode.net reported that the National Highway Traffic Safety Administration issued a letter saying it supports Google's version of a driverless system as suitable for public roads.
The company hasn't announced plans for a fleet of driverless trucks, but last year it said it hopes to launch its drone delivery project, called Project Wing, as early as 2017.
Do you think these developments will mark the beginning of the end for LTL drivers? Comment below.