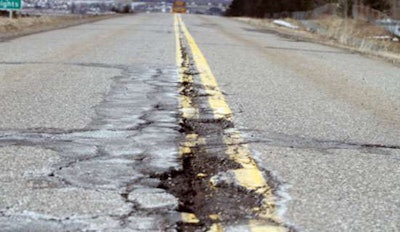 Congressional inattentiveness in ensuring long-term, stable highway funding over the last decade has given way to three concerning trends:
(1) So-called funding "devolution," in which state governments are attempting to foot the bill for maintenance of existing highways and new roads projects
(2) an expansion of public-private partnerships, in which state and local governments sign contracts with private sector companies to implement more toll-funded highways and
(3) deterioration of existing highways and delays in necessary bridge and highway maintenance.
What those trends mean for the trucking industry isn't exactly known, hence Overdrive's research. Greater congestion? Increasingly more wear on your equipment because of under-maintained highways? More tolls?
We're inviting readers to take the poll below as a means to determine how owner-operators, their equipment and their bank accounts have been affected by highway funding "devolution."
If you're interested in offering further commentary, drop us a line at editorial@overdriveonline.com or call us at 530-408-6423 and leave a voicemail. Make sure to also leave your name and call back number.
Here's the poll: