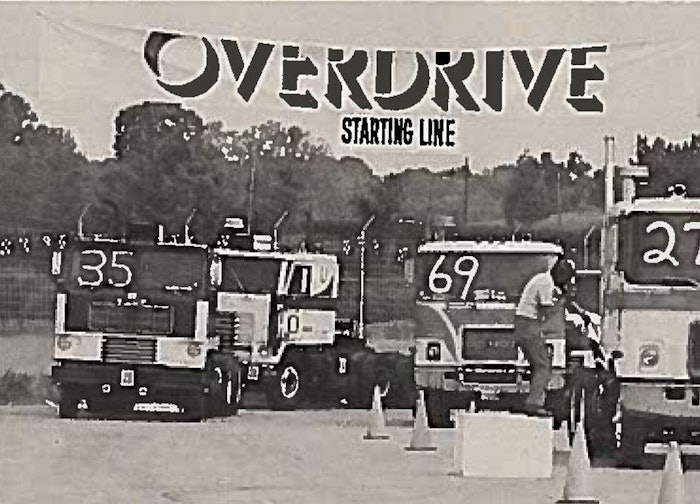 With all the "Smokey & the Bandit" anniversary events going on next month, I can't resist a little bragging on Overdrive's minor role in the movie.
The legendary romp was released 40 years ago, May 27, 1977. The May 1977 Overdrive devoted six pages to a preview, highlighting in part Overdrive's involvement, notably the inclusion of a truck race banner bearing its name.
The unsigned article notes that many of the trucks in the race scene bear Independent Truckers Association decals. ITA was one of the organizations formed by Overdrive founder Mike Parkhurst to provide benefits for owner-operators or to represent them politically.
The article concludes by saying the movie debuts that month, "so you better be prepared to see it when it opens or you may not get another chance until it hits the boob tube." It sounds like the writer, and probably everyone else, little suspected how popular the movie would be then – it was the second-highest grossing film that year, trailing only the original "Star Wars" – and in the decades to come.
Here are some photos from Overdrive's 1977 article and the captions that ran with them: