Arguably the best-known and most-loved trucker movie is "Smokey and the Bandit," and sharing that limelight is its signature song by Jerry Reed, "Eastbound and Down."
The movie, released in 1977, came near the end of trucking's pop-culture craze of that decade. It shared kinship with another movie about trucker rebellion: "Convoy." That film was released in 1978, though the hit song of the same name that it was based on was released three years earlier.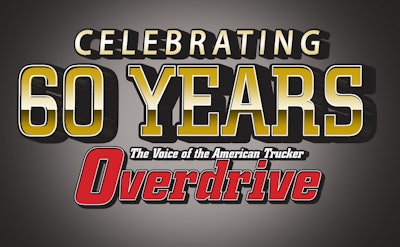 "Convoy," even with its comedic moments, was more focused than "Bandit" on the forces that clashed with trucking, said Todd Uhlman, a socio-cultural expert at the University of Dayton. In "Truck Driver's Blues," a long piece he published last year in the journal Automotive History Review, Uhlman traced trucking culture through the lens of trucker songs of the last century.
"Bandit," and to a lesser extent the lyrics of "Eastbound and Down," is about "the trucker engaging in illegal activity, escaping the authorities, avoiding the ICC [Interstate Commerce Commission], not keeping his logs, not getting weighed, and breaking the law about transportation of alcohol across borders," Uhlman said. "He's doing all of those things, and yet the song – and the movie – is really a comedy. It's not really meant to be directly confrontational."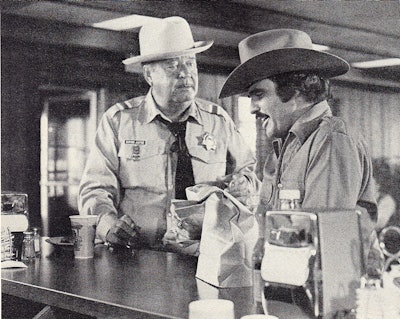 While "Convoy" viewers were invited to sympathize with the truckers in their righteous rebellion, "Bandit" offered a simpler entertainment, Uhlman said. "You just get to watch the Bandit do his naughty things."
"Bandit" and its two sequels certainly advanced Reed's career, but he'd been in the music business since the mid-1950s, flourishing as a songwriter, hit-maker and sought-after guitarist. Among his other hits were "Amos Moses," "When You're Hot, You're Hot," and "The Bird."
Being close friends with "Bandit" star Burt Reynolds, Reed was able to perform in other movies with him. Reed also briefly had his own TV show.
"He's a very versatile star," Uhlman said. "He was a musician. He was a singer. He was a television personality. He was a movie star." Reed died in 2008.
Listen to the podcast interview with Uhlman here for more background on "Eastbound and Down" and Reed.