At the 2021 Shell Rotella SuperRigs truck show in the Chicago area last month, Overdrive News Editor Matt Cole asked five owners variations on a couple of central questions:
The first asked owners to look out into the future and forecast business prospects five years ahead, given the current market and business plans in place.
The other had all to do with technology – alternative powertrains like those in the electric-drive trucks we're seeing trickle into short-haul markets, natural-gas power elsewhere, and those increasingly automated driver-assist features that continue to proliferate.
The responses vary and overlap in significant ways that are illuminating in terms of where small trucking is today – and where it might well one day end up, hopefully with bedrock profitability intact or better. Take a listen: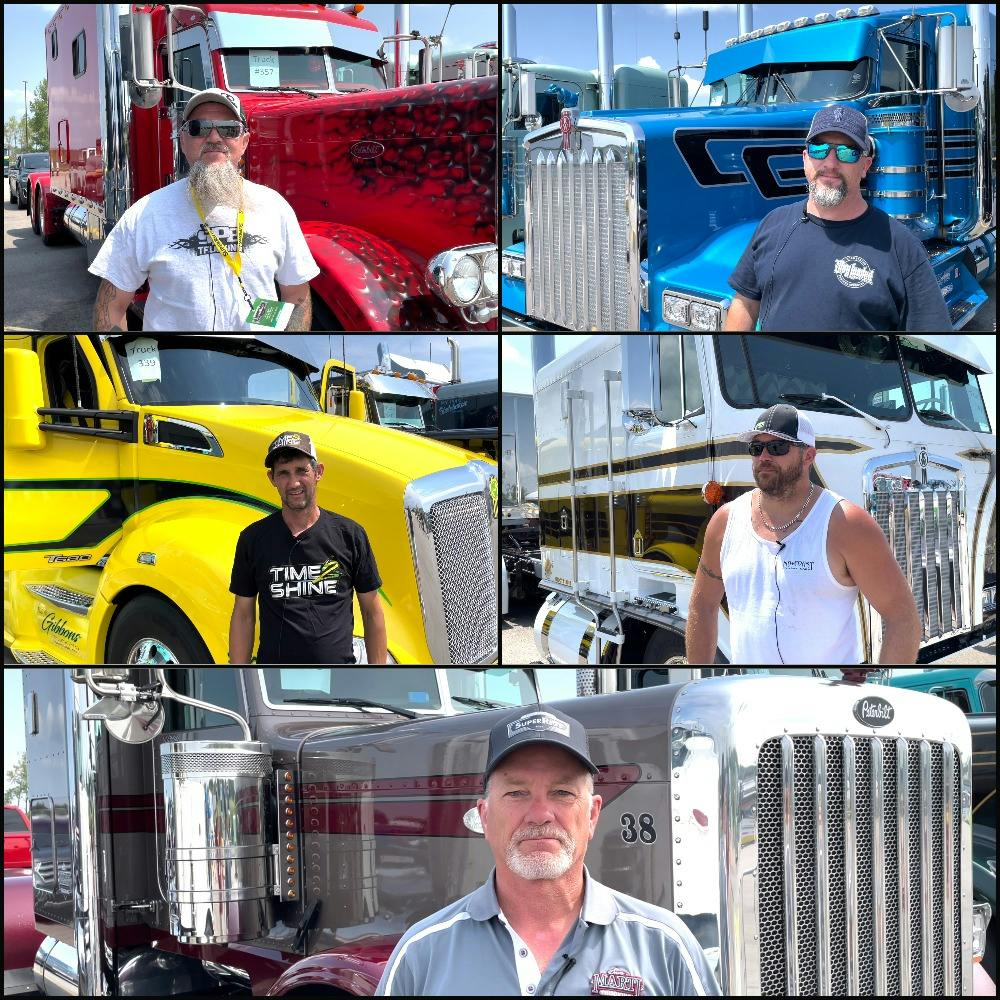 The owners who participated in this podcast, clockwise from the top left: Gary Jones: Owner, SPB Trucking; Clayton Driskill: Owner, C&C Logistics; J.R. Schleuger: Owner, Lifetime Nut Covers; Dave Marti: Owner, Dave Marti Trucking; and Mike Wilkinson: Owner-operator, leased to Floyd Gibbons Trucking.