It's been decades since the influx of women into truck driving was considered news, at least among trucking media. But look long enough in the rear-view and you'll reach a time when it was truly a novelty.
One of the first – if not the very first – entertainers to use music to highlight that change was Kay Adams, with "Little Pink Mack." Released in 1966, the song was written by Chris Roberts, Jim Thornton and Scott Turner.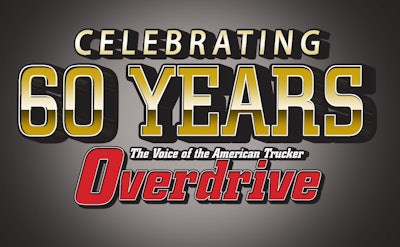 It wasn't a strident feminist statement bucking the establishment in the way that, say, "Convoy" traded in themes of rebellion. But it did blend, in a light-hearted way, the singer's femininity with her absolute confidence in handling a truck as well as any man could, said Todd Uhlman, a specialist in American socio-cultural history at the University of Dayton in Ohio.
"It was the first song that really talked about women truckers. It really framed them as both feminine and also very tough, very capable," he said. Uhlman pointed to the song's opening lines:
Everybody calls me the girl in the little pink Mack
The bumpers are chrome and so are the wheels and the stacks
It's got polka dot curtains hanging in a sleeper of pink
Ah, this Mack's a dandy, some kind of truck, they think."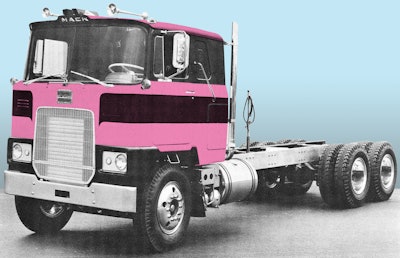 The song's narrator also wasn't shy about handling her truck on the highway. She warned male drivers that "a flash of pink" would be followed by "a taillight in your eyes."
"In my truck driving boots I stand about five foot, three," sang Adams. "But don't let this size fool you, man, I can take care of me."
You can hear more from Uhlman about Adams' song in this edition of Overdrive Radio's "Songs of the Highway" podcast series posted here: