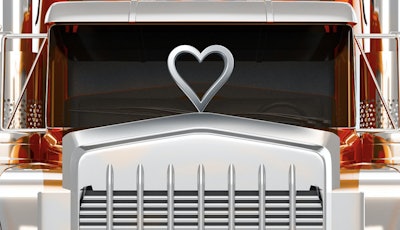 Did you meet your spouse or significant other on the road? Has the trucking lifestyle led to a humorous or touching story in your relationship?
As Valentine's Day approaches, Overdrive would like to share your stories about finding or losing love, or the creative ways you've kept it alive.
Give us a quick pitch of your story by calling 530-408-6423 and leaving a message. Be sure to state your name and phone number. Or write us at truckingeditorial@gmail.com to give a summary or a full account. We'll get in touch to record stories by phone or interview you.
We'll mail a free Overdrive cap to the first 25 published entries.