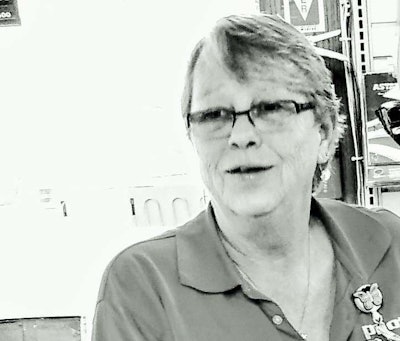 Ever met someone in your travels who was just so good at what they did that you  had to know their story? Dawn is one of those people.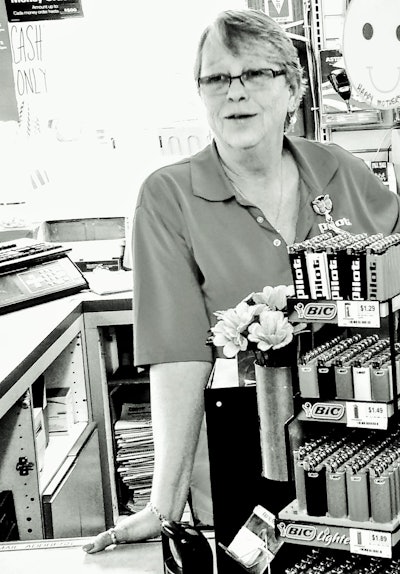 Dawn L.
Occupation: Diesel cashier
Past jobs: Deli clerk, Gas station attendant, housekeeper
"I'm from a little town in California, Hi Vista. It's in the middle of the Mojave Desert. I am the oldest of four, and was raised by a single mother. Hi Vista has no stoplights, stores or gas stations. Growing up in the desert is very different than living in the city. You learn to do without a lot of things. Like when we would go to town, 40 miles away, if we forgot to get something, we would have to wait until next time. Needless to say, Mom had a list of everything we needed.
"You can get bored easily. After all, your closest neighbor can be miles away and there are not many children to play with.
"Since I could work, I've always worked in retail. I love working with the public. I had seen Pilot's ad on a billboard, and I told my husband that I would never work in a truck stop. I stopped in and applied here on a whim. On my 15th wedding anniversary, Pilot called, and I was hired.
"I began as a cashier 21 years ago. My last job was at a gas station. I had worked for them quite a few years, also. I left there to find something closer to home.
"Professional drivers treat you as part of their extended family. When a driver I know well doesn't come in for a long time , you wonder what happened to them. The face to face interaction is important to me in my job.
"There was a female driver, who drove for a major carrier. She was in her 50s and would come in twice a week. Just about every time she came in, she would bring donuts. She shared that her mom had fallen and that she may have to quit driving to take care of her. My mom was sick at the time, and I was taking care of her, so I understood what she was going through. She stopped coming into the store and I later learned that she had to quit driving and moved to be with her mother. I miss seeing her to this day.
"Most of my regular drivers know when they come in that I already know their information. I think they like that. I find it makes their days easier and gives us a few moments to chat. I think of all the drivers as family. When they have not been in, I always ask them why. Usually, they tell me beforehand that they will not be in for a few days. Now, I can say I have a very large family."