Bill Fries, better known as C.W. McCall or "Rubber Duck" from the 1975 song "Convoy," the resulting film later that decade, and trucking tributes, passed away after a long battle with cancer on Friday, his granddaughter Laura Terry told the Omaha World-Herald.
Fries created his C.W. McCall character and alter-ego while working as an advertising man in 1972, writing a jingle to help market the Old Home Bread brand of the Metz Baking Company. He never drove a truck or even liked country music, former Overdrive editor Max Heine reported in 2001, on the 40th anniversary of Overdrive and the song's 25th for its chart-topping performance in early 1976.
McCall would go on to become the center of a sort of cinematic and musical "Convoy" universe, with the lead character in the song courting truck stop waitress Mavis, dodging police across the country, and eventually crossing the Atlantic and circumnavigating the globe in a semi truck in the over-the-top pirate-themed sequel to the seminal hit.
In the process, Fries did something that trucking recruiting and retention experts, try as they might, continue to fail at achieving: Fries played a huge hand in making trucking cool.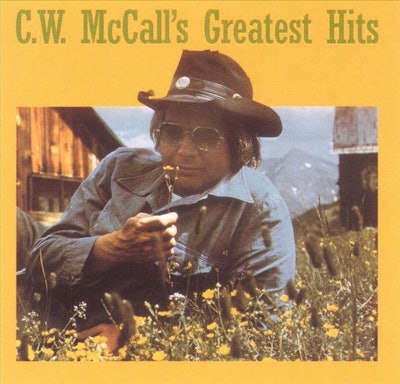 Fries combined an abundant love of the road and all things internal combustion with the image of a fun-loving outlaw who, like "Smokey & The Bandit," which followed close after the song's release, cemented the 1970s CB craze and obsession with trucking that lasted through the decade and into the next.
Heine tells the story of how Fries distilled that "era of unrest" into timeless and "rebellious anthems" in this post here, likewise in this episode of the 2021 "Songs of the Highway" podcast series:
To this day, the "Rubber Duck" image is a fixture on the hoods of highway trucks at shows and in various tributes.
Replicas of the iconic Mack from the "Convoy" movie that followed Fries' musical creation abound, and small fleet owner Anthony Fox is known to show one of the original Macks used in the Sam Peckinpah production in the late 1970s.
The World-Herald reported that the Fries family will hold a private service for Bill Fries in Colorado, and that memorials are suggested to the Ouray Volunteer Fire Department.
"Well, mercy sakes, good buddy, we gonna back on outta here, so keep the bugs off your glass and the bears off your tail. We'll catch you on the flip-flop," Fries calls out in the ending line of "Convoy."
"We gone, bye-bye," the song concludes. May nothing get in his way.