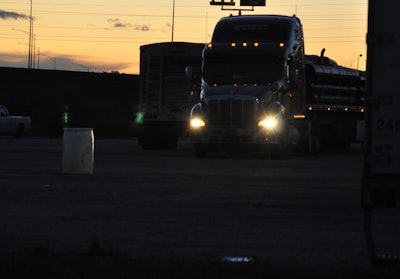 "As an owner-operator it has cost me a third of my income compared to the late 1980s." Those words were spoken by Greg Robinson, acknowledging that other costs are part of the equation, but a not inconsiderable portion can be accounted for by the progressively mounting hours of service changes seen between then and now. In many ways, they've taken away operators' ability, as he sees it, to choose exactly when and where rest was needed without fear of breaking a confusing rule or losing a boatload of time farther down the line. 
With the House subcommittee hearing we reported on last week upcoming  this Thursday, and following our last hours of service-related podcast, drivers have been calling in numbers to Overdrive's 530-40-VOICE hotline to weigh in on the economic impact of the changed rules. We rounded up several of the responses in the latest feature podcast. Listen in below.
Podcast: Play in new window | Download
And: This week and next, we want to hear from operators out West and those who run cross-country about how they're complying with CARB's powertrain requirements — or what they're otherwise planning for the next several years relative to California's emissions rules. Is California still on your map? Call 530-408-6423. Tell us your name and location and tell us your thoughts.