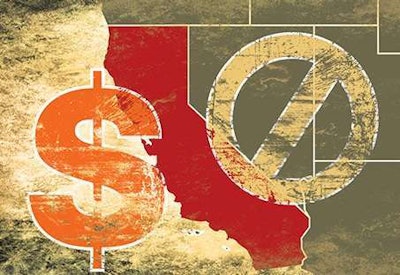 Following Overdrive's last podcast on the subject of the California Air Resources Board's emissions regulations, listeners and readers via Overdrive Online.com have called in to express a variety of viewpoints, not all in agreement by any stretch. However, a majority expressed no shortage of frustration with what CARB's Statewide Truck & Bus Rule means for older equipment. 
Among the callers were several based in California itself — or nearby, some expressing frustration at cross-purposes with the majority, objecting to late moves by the board to introduce further flexibility into compliance options.
Listen to or download the latest podcast via the player module at right.
The new proposed compliance options are detailed in this document issued in November and will be up for discussion at a Dec. 4 public meeting held in the physical location of the Byron Sher Auditorium at CARB headquarters in Sacramento, from 10 a.m.-2 p.m. PST. The meeting will be webcast, with options for online viewers to contribute their views on the discussion via email. 
At the start time for the meeting, visit this page to catch an audio or video feed yourself.
Find a list of other meetings being held throughout California through next week via this post.