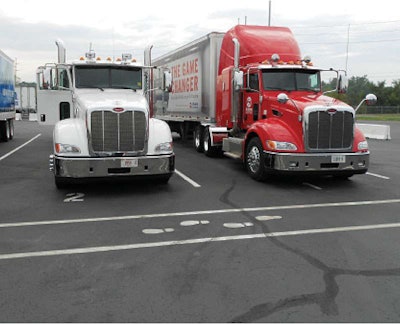 Before the establishment of the CDL program in 1986, the Federal Highway Administration had built model driver-training curricula that could be voluntarily adopted by CDL training programs. The model curricula was part of an effort to encourage some level of standardization in the training that was existent at the time. In the 1990s, training was determined to be deficient among bus, school bus and truck communities, according to FMCSA Office of Carrier and Driver Operations specialist Richard Clemente. Clemente briefed members of the Entry Level Driver Training Committee meeting Thursday on the history of the federal approach to training, such as it has been.
Just what has dogged the issue since, what's kept it from ever moving beyond any sort of proposal stage in some ways can be found in those early days. Noted Clemente of the second primary conclusion of a report that resulted from a 1993 Advance Notice of Proposed Rulemaking not unlike the one that just wrapped on insurance, a list of questions the agency put out looking for answers on training. That second conclusion was that, well, there was no particular "evidence of a relationship between adequacy of the training" and drivers' safety on the road. Read more about the ELDTAC committee, tasked with negotiating an ELDT rulemaking on an accelerated timetable, via this story.
Though there is a presentation scheduled for this morning on FMCSA's data-gathering efforts relative to the rulemaking (keep tuned for more), former owner-operator Joe Rajkovacz of the California Construction Trucking Association, in his public comment toward the end of yesterday's meeting reiterated the crucial nature of the data difficulties. Take a listen to the podcast below to hear his thoughts on just what it could mean for the potential for the rule going forward.