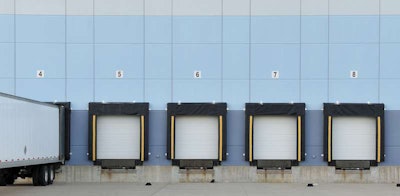 How big is the problem of detention at shippers and receivers for American truckers? For readers of Overdrive, it's a "major issue," in the words of more than one you'll hear in the latest "mailbag" edition of the Overdrive Radio podcast below, and at the head of the mailbag playlist at top.
Furthermore, readers note, excess detention's effects are felt throughout several aspects at the intersection of trucking and American life, from strain on driver and owner-operator income to driver health and safety.
Drivers were responding to reporting on DAT's recent broker and carrier survey on detention, released earlier in the month. As for solutions, more than one driver endorsed establishment of a $1-a-minute standard throughout the industry, close to the $64/hour rate Overdrive estimated might adequately compensate the average independent for time that could otherwise be spent earning driving income.
One key related issue in bringing that fruition: shippers and receivers must accept it in contracts, and brokers will no doubt play a role in their own contracts with customers. A greater appreciation of the issues drivers deal with is key in that regard, though owner-operators' own establishment of detention rates with brokers complicates matters. As a broker commenting under the story about DAT's recent publication of its survey put it to operators directly, "We are aware that your time is valuable, but we are only going to be able to bill so much for detention, and there are requirements that we have to follow before we even bill it. The customer is going to do everything in their power to not have to pay any accessory charges. They will deny them if the in and out times are not legible or just aren't in a place on the bills they expect them to be. They can think of all kinds of reasons. If you're an owner op or just a small carrier, it's great that you have your detention rate set, [but] the broker you use can't go by that if that isn't what they can bill the customer. We aren't in this to lose money either."
Echoing the thoughts of another operator commenting in the podcast, Pat Hockaday suggested such sentiments don't exactly help matters. "Until we drivers start charging the brokers and the carriers for our lost time, we will get nothing!" he said. "It starts with us."