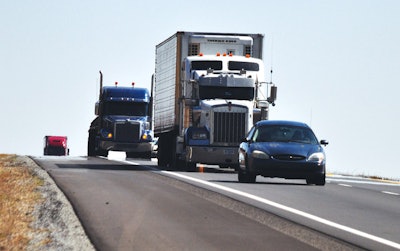 Most of Overdrive's readers had some experience as a company driver, whether for a for-hire fleet or a private fleet, before they became an owner-operator. If you've been driving professionally and are considering buying your first truck, you might be looking forward to enjoying more freedom from supervision than a company driver. You'll have more leeway to set your own hours and take time off when you want.
Those freedoms come with a big tradeoff: the need to be financially responsible and self-disciplined. The challenge is great, but success can bring great rewards.
For almost two decades, Overdrive has produced its Partners in Business program to help existing and prospective owner-operators meet those financial and organizational challenges and maximize their profits. This podcast — available at the head of the Trucking Business playlist above, and at the bottom of this post — covers the first four chapters from the 2017 Partners in Business manual. It addresses making the transition to self-employment, choosing a financial services partner, creating a strong business plan and establishing your bookkeeping.
Our manual combines the best material from Overdrive magazine with the expertise of the consultants at ATBS, the nation's largest owner-operator financial services provider.
To buy the manual, visit the eTrucker.com store. You can read a free sample chapter on developing an owner-operator business plan.